Improving your Online eCommerce Business in Lazada using DATA
During the impending Chinese New Year, my weekend is filled with chores and shopping activities. The dark force of not writing a blog is powerful, but I resisted it with this week blog.
This week, let's talk a bit more about Data Analysis. Guys, DATA IS THE NEW GOLD.
Most members I met in the beginning at the moment, are not in to Data Analysis. They can't see the importance of having the hassle of preparing sets of data.
Why? They are busy even to catch up with daily task of listing, fulfilling and attending to customer complain. Preparing data and analyzing it, was a luxury which they can't afford, when they don't even have time to eat, especially if this is a part time job for them.
Some prefer to trust their gut feeling or intuitive. However there need to be a balance to it. Gut feeling is based on your experience most of the time. One of the good article about this is here from Forbes.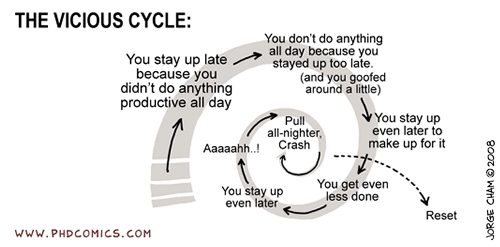 Don't get trap in a non stop working vicious cycle! acting on issues 1 meter in front of you, which keep repeating! Solving it permanently is much more important! Take a step back, collect the data, analysis it, find the root cause, and design an effective action plan!
There is a number of times, I had to FORCE A MEMBER TO STOP the madness of rushing here and there. Just scale back, build the business foundation with solid action plan, supported by Data. Then only proceed with a clear mind and with higher efficiency to achieve more with less headache!
Last blog, I compared Lazada China Seller Advantage to it's competitor.
This blog, I will discuss on Lazada Data as en example and HOW TO USE IT TO IMPROVE YOUR BUSINESS.
In summary Lazada is much better than it's competitor, for those which are not big enough with complicated with ERP (Enterprise Resource Planning). 11th street is alright but Shopee is difficult for those which do not have the knowledge. Will talk about Shopee later.
It had an analytics option which its have Sales Report and Analytic Portal. Sales Report basically is completely useless as it just shows you sales data, without providing further insights. Don't' waste anytime there. In fact it should be removed.
Now the more interesting part is the Analytics Portal. Here I took an example of member which work alone in our community.
This dashboard is good for me, when I had to view a number of members performance. In this example:
1. The Key KPI is Gross Revenue and Orders compare to previous period. A slight drop is understandable as it is after the 12/12 revolution promotion.
2. In previous months data analysis, this member had been reserved in buying during November, fearing of overstock risk. Thus, some key SKUs was out of stock as shown in the 10.8% dashboard, causing a lost of RM53 per day, which is RM1500 loss of sales per month in average. This issue has been reacted in early Dec when we forecasted it will happen in Jan using Data, and the stock is arriving in batches now.
3. Item shipped improved 24h is at 74% and 48hrs at 97% which is ok.
4. Conversion had improved 3.5%, so some of our listing improvement and marketing works. Benchmark is 2%
5. Returns is good, indicating top quality products at 1 per 626 orders.
So as you can see, without me doing anything, I can get a rough representation of each members performance within 5 minutes by using Analytics Portal. Before this is available, I had to used more time to compile such information, from the reports receive from Lazada.
But then, this it only where Analytics Portal is useful to me. One of its disadvantage is It doesn't show a longer period of time, and its representation of detail data in other selection is bulky and hard to visualize.
So usually I had to go to the – Finance – Account Statement – Export to extract each period data. Then I combine it with all previous period into one single excel. At the right of the table, I added a column which contains "Month" which contains Month and Year. Example Jan-18.
It is not hard and only take less than 10 secs if you had been doing it every time, and using excel shortcuts keys and 2 Monitor. If you are beginner in excel and will like step by step instruction, go this this blog "Learn how to Avoid Confusion for Lazada Freight Charges in 10 seconds".
Then Press "Control A" (Selecting all Sells) – Select "Insert" – Select "Pivot Table".
Then Select OK
A New Worksheet as below appear. This is the Pivot Table.
Now, for example I want to know the past 12 months sales performance:
Step 1 – Pull "Transaction Type" to Filters
Step 2 – Scroll down and Pull "Month" to Rows. Note: This column is not available originally in Lazada report, but created by me as explain above.
Step 3 – Pull "Amount" to "Values"
Step 4 – Click on the "Arrow", Select "Value Field Settings" then Select SUM.
Step 5 – Click and select "Orders – Item Charges – Item Price Credit". Why? Because Lazada report is affected by other noise – shipment charge from other period and etc. This selection is purely on the sales.
Then you can create a pivot graph. Just put your cursor on the pivot table. Select Insert than Select the graph you like. Here I select 2D graph. From here, I also can see the impact of my services. Not bad for this member, as the sales triple from around RM5k in Feb to around RM15k in Jan 18. That's around 3X growth.
This Pivot graph is interesting. You can now select different settings on the graph. This example, I like to see the shipping fee at each month. So I just click on the "Transaction Type" and then Click on the "Others – Lazada Fees – Shipping Fee". It can be seen that there is delay of one-month shipment fee. So this member didn't get a shock in Dec as the member already know there is delayed.
Now lets go to more details and interesting part.
I pull the "Month to Legend" and "Seller SKU" to Axis. Know you can see all your Specific SKU performance over 12 months. If you want to see only a single SKU then just Click on the Arrow on "Row Labels" in the Pivot Table.
Here I select SKU 1119 for this member. Why there is R1L2 in the whole SKU. It is the code for the location. 1119R1L2 stands for SKU 1119 Rack 1 Level 2. As seen in Aug 17, there is a switch of position for SKU 1119 so that it is near to packing place and easily retrieved!. It is done as we saw great potential in Jul 17, which indicate continuous growth for last 3 months. With this SKU format, after printing of the packing list, the member can immediately identify the location of the SKUs by looking at it, thus eliminating searching time and improve processing efficiency. This member feedback that life is much easier now with data supporting actions!
Also, In June we try to upsell 1119 with a SKU 1122 relate to it, we try BUNDLING of SKU 1119 and SKU 1122 to improve listing by providing more valuable offer to customer. It started small and keep improve the sales for 1199 as well. For example, if you are selling a fishing rod, you might as well bundle it with a Fishing bait or Fishing string.
Also, looking at it business growth, the member had TRIPLED its stock purchases in Oct 17 for this SKU, to ensure sustainability in sales over the peak period. It is a well worth investment and calculated risk, as base on the data, there were solid sales since May and kept increasing to Sep. Due to the data, the member can accurately identify performing SKUS and calculate the needed purchase.
There is still many creative and effective ways to improve your business, and this blog has not even highlighted 1% of it. But in summary, I hope this blog can showed you the power and the needs of data. It definitely helped solve a lot of problem, reduce anxiety and help a seller to be sure footed on any investment and action base on its risk using accurate data presentation.
Hope you enjoy this week blog, which is more technical in nature. But in order to improve, you must know about it, although you might not be the person doing it. If you are interested, contact me for further discussion.
Cheers!